! XAT EXAM 2019

! Introduction

! Important Dates

! Eligibility Criteria

! Application Fee

! Selection Procedure

! Exam Pattern

! Syllabus

! XAT EXAM 2019

! Introduction
XAT 2019 Important Information
XAT 2019 will be conducted on 6th January 2019. The exam duration is 3 hours from 10 AM to 1 PM. The mode for exam is Online.
XAT or Xavier Aptitude Test is the entrance exam organized and conducted by Xavier Labour Relation Institute (XLRI), Jamshedpur on the behalf of Xavier Association of Management Institutes (XAMI) for the last 60 years. The XAT exam score is accepted by XLRI and almost 150 other top tier management institutes in India. It is one of the oldest competitive examinations in India to select most appropriate students for the management education. Until 2017, XAT was conducted as paper based test. Starting 2018 it has become an online exam.
XAT is considered to be one of the toughest MBA entrance exams in India that calls for complete dedication and awareness.

! Important Dates
Important Dates
| | |
| --- | --- |
| Exam Date | January 6, 2019 |
| Exam Timings | 10:00 AM to 01:00 PM |
| Result Date | Last week of January 2019 |
| Date of Commencement of Application | August 20, 2018 |
| Last Date for Applying (without late fee) | November 30, 2018 |
| Last Date for Applying (with late fee) | December 1 to December 15, 2018 |
| Admit Card Download Date | December 20, 2018 |
| Mode of Examination | Online |
| XAT 2019 Cities | Cities within India : 46 |

! Eligibility Criteria
XAT 2019 Eligibility
Candidates must have a recognized Bachelor's Degree of minimum three years duration or equivalent in any discipline.

Final year students completing their final examination by June 10, 2019 are also eligible to apply.

Indian candidates interested in XAT affiliated colleges must appear for XAT 2019.

Indian candidates interested in GMP at XLRI can apply through GMAT score as well.

NRI candidates interested in BM, HRM and GMP at XLRI can apply through GMAT score

Please Note: The GMAT score obtained between December 01, 2016 and December 31, 2018 will only be considered valid.

! Application Fee
XAT 2019 Application Form
The notification for the XAT 2019 exam has been released on 16th August 2018. Those interested can apply/register for the exam starting 20th August 2018. The XAT application form will be available online on the official website www.xatonline.in . After adding the personal details on the 'Registration' tab, XAT ID and Password will be generated by the system and sent via mail or SMS. Those interested for applying for XLRI courses can apply either via XAT or GMAT. Candidates can choose XATEST CITY and edit their preference till 30th November 2018.
| | |
| --- | --- |
| XAT Registration Fee | INR 1700 (+INR 300 for additional XLRI programmes) |
| XAT Registration Fee (with late fee) | INR 2000(+INR 500 for additional XLRI programmes) |
| Indian Candidates Applying for GMP via GMAT | INR 2500 |
| NRI/Foreign Candidates Applying for one or more programmes via GMAT | INR 5000 |

! Selection Procedure
The XAT 2019 exam is on 6th January 2019 and registrations begin from 20th August 2018. The XAT result and cutoff will be released by last week of Jan'19. The XAT 2019 score will be accepted by 11 XAMI member colleges and around 140 non XAMI member colleges in an array of MBA degree programmes. MBA Rendezvous helps you understand the XAT admission criteria for XRLI and other affiliated colleges that accept the XAT 2019 score.
XAT Selection Procedure 2019: Documents Required
Below is the list of documents required during the XAT 2019 selection process:-
Counselling letter : Original and Photocopy
XAT Admit Card: Original and Photocopy
Academic Certificates of Class X & XII and Bachelor's Degree: Original and Photocopy
XAT Score card: Original and Photocopy
Caste Certificate: Original and Photocopy
Medical documents : Original and Photocopy
Bank draft as per the guidelines mentioned in XAT Brochure
Passport size photographs: Colour and Black and White (4-6 copies)
XAT Selection Procedure 2019: XLRI
Here is the detail regarding the selection procedure for XLRI, Jamshedpur through XAT 2019:
Register and write for the XAT exam 2019 on 6th January 2019. Indian Students (GMP) and Foreign national students (GMP, BM, HRM) can apply through GMAT score. The candidates need to pay registration fee at the time of registering for XAT 2019 exam for all the XLRI course they want to appear for
Candidates Appearing

Registration Fee

Additional Fee per XLRI course

Mode of Payment

Indian National

INR 1700

INR 300

Online Mode only

The payment gateway is integrated with the application form and you can pay using Debit/Credit Cards or Online Banking.

Indian National (with late fee)

INR 2000

INR 500

Indian Candidates through GMAT for GMP

INR 2500

-

Foreign and NRI candidates through GMAT for BM, HRM or GMP

INR 5000

-
Please note: All GMAT applicants must take their GMAT between 1st Dec'16 and 31st Dec'18
Candidates must have a recognized bachelor's degree of minimum three years in India/abroad in any discipline. Those appearing for their final examination by June 10, 2019 can also apply. But their admission will be subject to candidates passing their final exams
The candidates who clear the XAT 2019 cut off will be called for the Group Discussion (GD) and Personal Interview (PI) which are conducted only in Bengaluru, Delhi, Mumbai and Jamshedpur

Group Discussion: Candidates are divided into groups of 8-10 and a topic is given which they need to discuss for 20-30 minutes. Candidates are tested for their leadership qualities, confidence and content delivery
Personal Interview: The candidates are met individually and help the committee asses their confidence, communication skills and aspirations.

The overseas candidates appearing for the PGDM interviews can appear over G-talk or Skype. Candidate needs to get in touch with the admissions office for scheduling the interview online after result.

XAT 2019 final merit list is uploaded on then XAT official website and the weightage for this year for each component is yet to be released.
XAT Selection Procedure 2019: Other Colleges Selection Process
Here is the selection procedure for XAT affiliated colleges. Candidates are advised to check the individual websites of the college they are applying for further details:
Register for the XAT 2019 exam on xatonline.in
Obtain the XAT Application Form 2019 after registering online by making appropriate payment. Details can be obtained from the respective Institute's website or their Admissions office. Follow their registration/application procedure. The registration fee is INR 1650 for the XAT exam. The students can also choose the course and college they are interested in
Write the XAT exam 2019
Check for the cut off for the individual college you are interested in
Shortlisted candidates appear for GD and PI rounds
Each institute independently decides the weightages to be given for each of the test components on the basis of its needs. The details can be found from the website of the respective college
Wait for the final merit list for the respective college.

! Exam Pattern
The XAT exam pattern for 2019 is:
Verbal and Logical Ability (VA & LR)

Decision Making (DM)

Quantitative Ability & Data Interpretation (QA & DI)

General Knowledge (GK)
XAT 2019 will have NO essay which is the biggest change. Otherwise the overall pattern and marking remains the same. All questions will carry equal marks. There will be negative marking in case of incorrect answers and un-attempted questions. Candidates can switch between sections and will have access to the entire question paper just like in the written examination. There will be no onscreen calculator provided.

! Syllabus
XAT 2019 will be conducted sometime on 6th January 2019 by XLRI Jamshedpur. The biggest change in XAT 2019 is the removal of essay. It is one of the most challenging MBA entrance exams with an undefined XAT exam syllabus. The exam syllabus of XAT is based on the questions and topics asked in the previous years with no repetitions. MBA Rendezvous team has put a list of topics based on the areas that have been asked in the previous years.
XAT 2019 Exam Syllabus : Key Highlights
Note: Changes are expected in the XAT marking scheme owning to the removal of XAT essay from the exam pattern this year. Watch out for the latest updates in this area.
XAT 2019 Exam Syllabus: Decision Making
1. Case-lets
2. Complex Arrangements
3. Conditions and Grouping Test
4. Data Arrangement Test
5. Decision Making in a Particular Situation
6. Identifying Strong and Weak arguments
7. Identifying valid inferences
XAT 2019 Exam Syllabus: Verbal & Logical Ability
This section tests your grammar, reading speed, comprehension and logical reasoning. There are around 24-26 questions and the topics covered in the syllabus for XAT 2019 are:
Verbal Ability
1. Antonyms - Synonyms
2. Completion of paragraph
3. Correct Use of Words
4. Fill in the Blanks
5. Jumbled Paragraphs
6. Sentence Completion/Correction
7. Vocabulary
Reading Comprehension
1. Culture
2. Economic Issues
3. Fiction
4. History
5. Literature
6. Science
7. Social Issues
Logical Reasoning
1. Analogy
2. Assumption-Premise-Conclusion
3. Binary Logic
4. Blood Relations
5. Coding and Decoding
6. Clocks and Calendars
7. Critical Reasoning
8. Fact–Inference-Judgement
9. Identifying next number in series
10. Seating Arrangement
11. Visual reasoning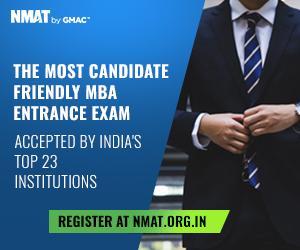 XAT 2019 Exam Syllabus: Quantitative Ability & Data Interpretation
There are 27 questions in this section. The XAT 2019 syllabus for this section is vast and covers:
1. Algebra
2. Averages
3. Binomial Theorem
4. Complex numbers
5. Co-ordinate geometry
6. Equations - Linear & Quadratic
7. HCF & LCM
8. In-equations
9. Interest - Simple & Compound
10. Logarithm
11. Mean – Arithmetic & Geometric
12. Mixtures and Allegations
13. Percentages
14. Permutations & Combinations
15. Progression - Arithmetic & Geometric
16. Probability
17. Profit & Loss
18. Ratios and Proportion
19. Set Theory
20. Speed, Time and Distance
21. Trigonometry
XAT Syllabus 2019: Current Affairs
The students are tested on their general knowledge and consists 25 questions. The topics are:
1. Books and authors
2. Business
3. Current Affairs
4. Entertainment
5. Finance
6. International News
7. Politics
8. Science
9. Sports
10. World Event and Records